Featured Item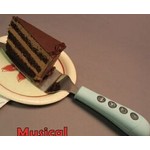 Musical Cake Knife
Be the life of the party. Cut the cake to the sound of music. Music program plays four songs Happy Birthday, Jingle Bells, Wedding, You're a Jolly Good Fellow. It features a stainless-steel serrated b...
$22.00 - $25.00
Welcome!
We are starting 2017 with a new look and new energy.
We are celebrating 20 years of serving our customers!!
Welcome to Sunshine Promotions! We are a full service promotional products distributorship and consultant. We can help you with a wide variety of things to satisfy any needs you may have. New product? New service? New logo? We can get you on the map. Promotional products have been proven over and over a successful way to brand your company logo.
Feel free to browse around and let us help you with your promotional products or corporate apparel needs. We can set up a company store with full e-commerce capabilities or help you out with tight dead lines. We specialize in meeting your deadlines. If we can't do it we will be honest enough to tell you, but most of the time we can. Just give us a chance.
Signature Showrooms